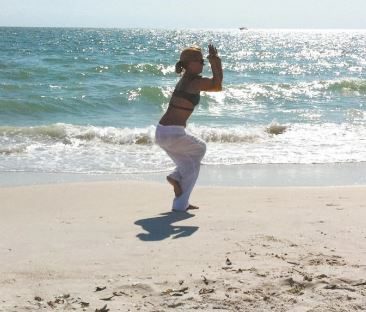 Islanders, friends and family are invited to the community-wide FISH OF SANCAP Friendly Faces Luncheon, scheduled for Tues., Nov. 14 beginning at 11:00am. Lunch, prepared by The Sanibel Deli, is complimentary to participants.
Says Erika Broyles, Senior Services Director, FISH. "Our monthly luncheons offer an opportunity to connect or reconnect while learning from guest speakers. We'll have a few games and giveaways and, of course, a great meal from the Sanibel Deli. We're excited to welcome you!"
The monthly luncheon will be held at the Sanibel Recreation Center located at 3880 Sanibel-Captiva Road, with a virtual option provided. Reservations and meal choices are required by Fri., Nov. 10 to Erika Broyles at FISH at 239-472-4775.  Zoom instructions for those joining virtually will be provided with RSVP. There is no meal delivery available for virtual participants.
Guest speaker Patricia Gennity will discuss breath work and provide a demonstration on meditation and movement. Patricia originally from New York, has been living in Florida for the past 15 years, and teaching Yoga on Sanibel Island for the past 12 years. Patricia teaches all levels of Yoga and different styles. She teaches at different locations on Sanibel and Captiva, as well as private classes for individuals as well as group classes with specific needs, or goals. She loves to be out in Nature and enjoys the many activities the outdoors brings.
"We're excited to learn about the important practice of breath work and meditation," continues Broyles. According to Healthline, breath work meditation may deepen relaxation, improve your mood, and soothe physical illness. It's a simple action that can be used as a tool to improve mental and physical health and something that can be incorporated as a daily routine. For more information on the FISH Friendly Faces Luncheon or to RSVP, contact Erika Broyles at FISH at 239-472-4775.